---
Developing a mindset for Maths
---
International Women's Day Poster Activity!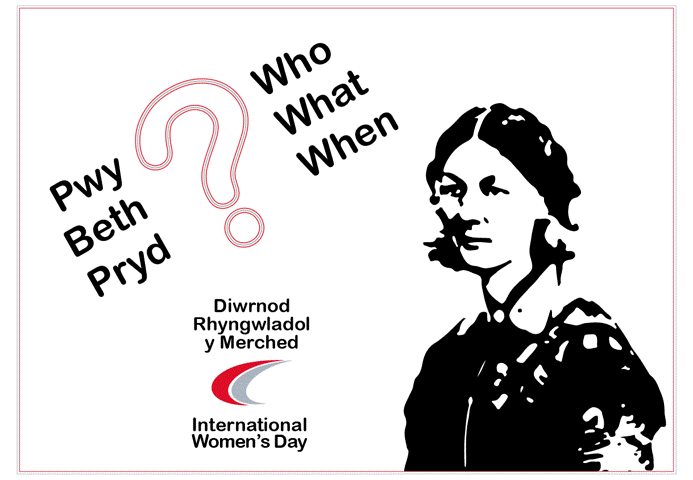 Download and print out the template for the 6 famous female mathematicians!
Ask students to complete a poster detailing as much information as they can about the mathematician.
This could include:
Who they were… what was their name, how old they where, where did they come from?
What they did… what are they famous for mathematically? Can you give an illustration or example of this? What was their standout achievement?
When were they "mathsing"… what was/is the social or mathematical context of when they were making their discoveries? Was it unusual at this time to be a female mathematician? Did they find it difficult to be a mathematician?
What else…?

How did they get into maths? What inspired them? Who inspired them?
Can you find out anything unusual about them?

As much information as possible on these posters would be fantastic!
Send us your pictures to fmspw@swansea.ac.uk when you have some works to share and/or tweet us at @RhGMBC_FMSPW to show off the good work!
All the mathematicians featured can be found on our website!
---
Mystery Guest!
Katie Steckles introduces the Fold & Cut Theorem
---
Zoe Griffiths has bag loads of money!
---
Sofya Lyakhova's IWD2022 Date Puzzle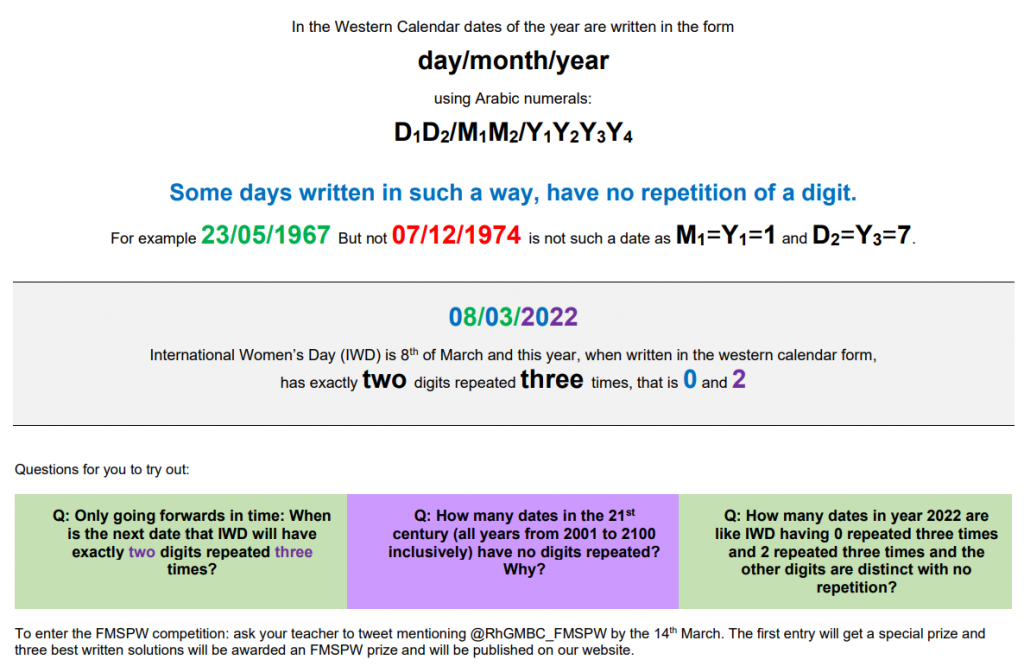 ---
Female Mathematicians Challenge
---
Daina Taimina
---
Mary Wynne Warner
---
Ingrid Daubechies
---
Evelyn Boyd Granville
---
Maryam Mirzakhani
---
Julia Robinson
---
Maria Gaetana Agnesi
---
Yvonne Choquet-Bruhat
---
Joan Clarke
---
Sophie Germain
---
Ada Lovelace
---
Emmy Noether
---
Florence Nightingale
---
Dr Hannah Fry
---
Katie Steckles
---
Zoe Griffiths
---
You
---
Royal Institute Christmas Lectures 2019
If you have never heard of the Christmas Lectures, take a look below at the 2019 series given by Dr Hannah Fry. All the Christmas lectures are available from the Royal Institute here.