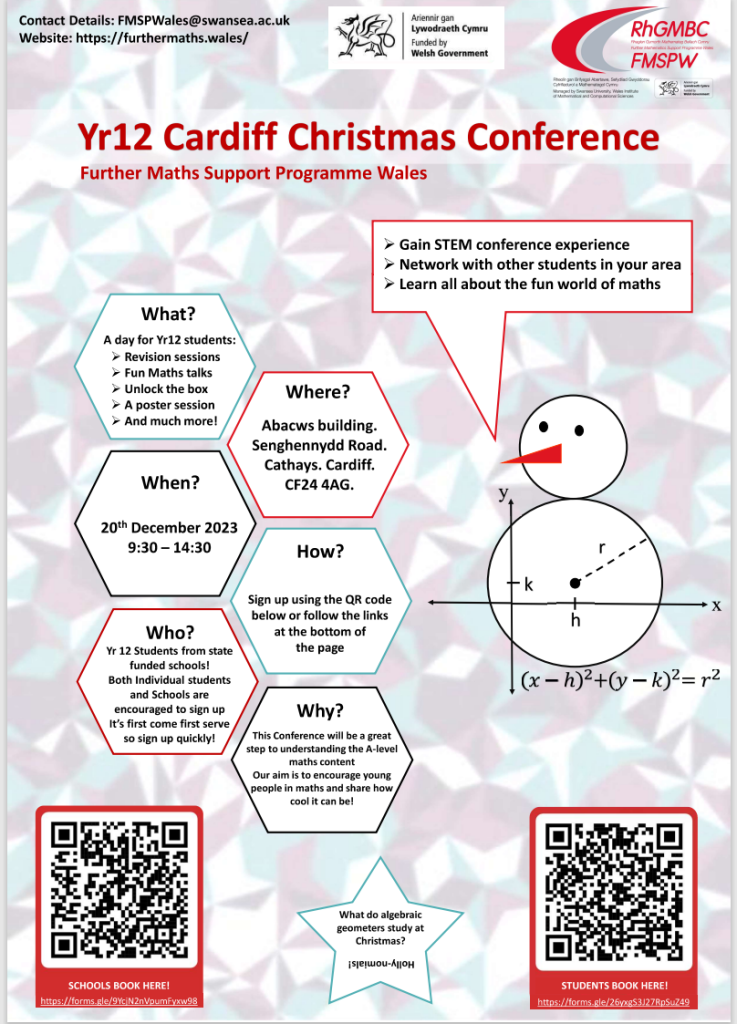 More information
The Further Mathematics Support Programme Wales is pleased to announce the Year 12 Christmas Conference at the Abacws Building, Cardiff University, for year 12 students from schools in Wales.
The day will consist of revision sessions, fun maths talks, puzzles, a poster session and much more
The conference will be a great step to understanding the A level maths content.
Our aim is to encourage young people in maths and share how cool it can be!
There will be no cost for the day for state funded schools.
Year 12 students do not need to be accompanied by a teacher, but more information, including parental consent forms will be sent to you when you register for this conference.
This year we have just 150 places which will be allocated on a first-come, first-served basis, so early booking is advised.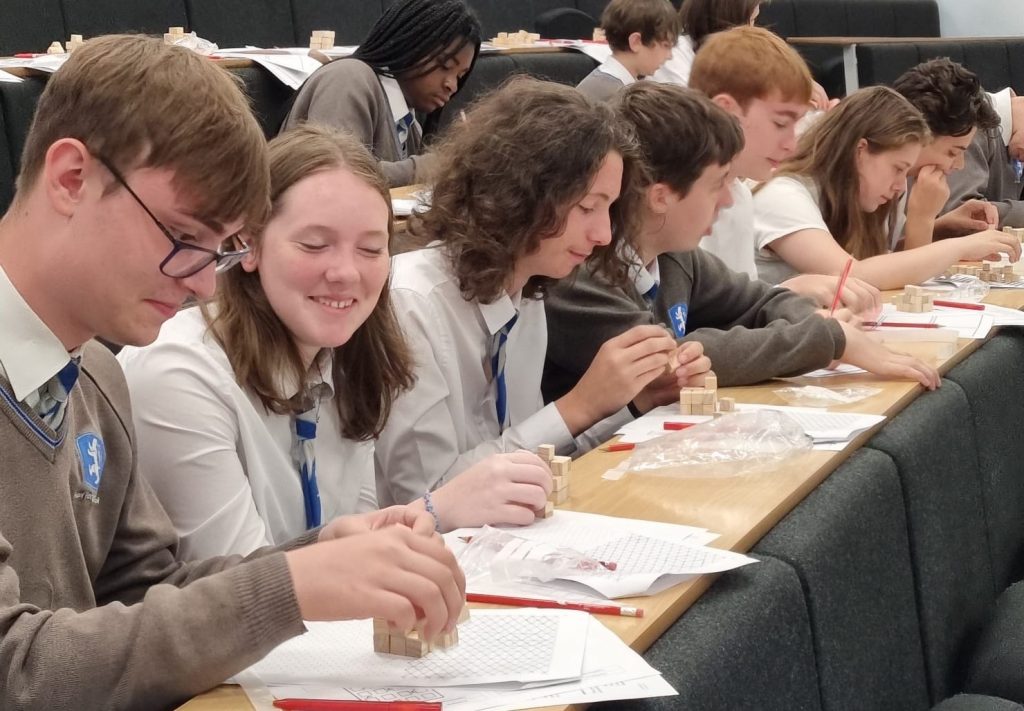 An acknowledgement will be sent on receipt of the information below. Deadline: 17th December 2023
To register please complete the booking form: Teachers: https://forms.gle/9YcjN2nVpumFyxw98
Individual students: https://forms.gle/ZDfmpo9BD7KYHgVdA