SATURDAY MORNING MATHEMATICS MASTERCLASSES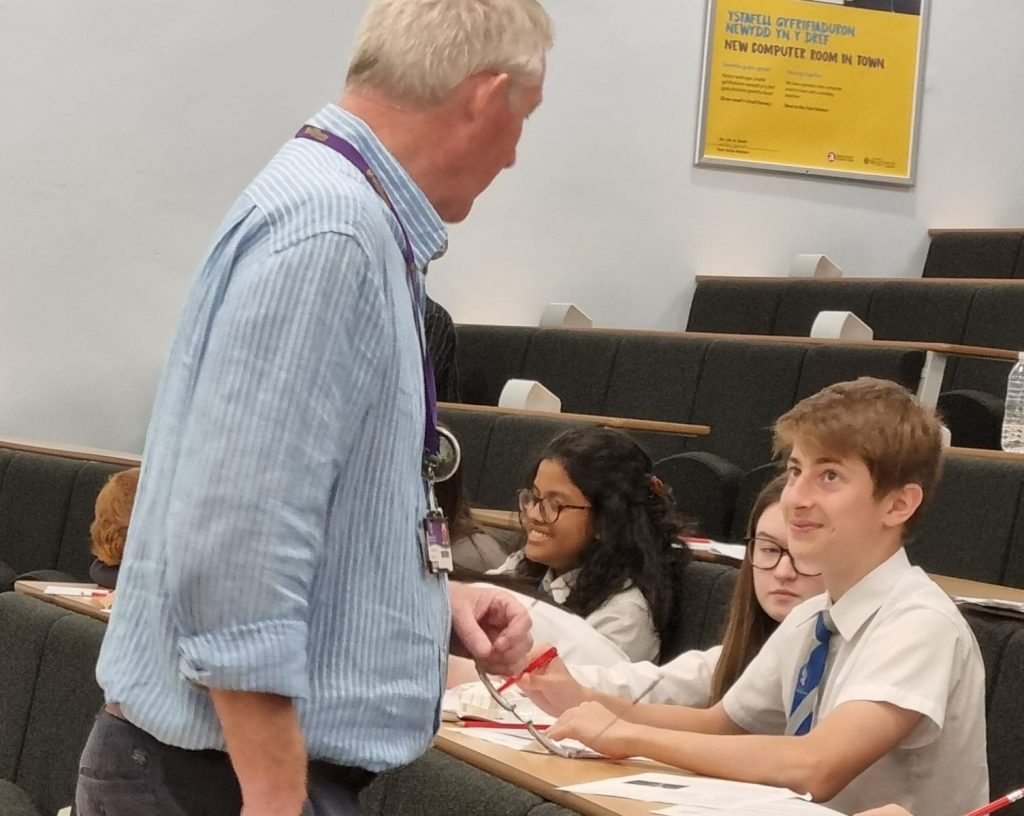 FOR MORE ABLE AND TALENTED YEAR 9 PUPILS
I would like to invite you to nominate pupils who are more mathematically able to attend the Royal Institution Mathematics Masterclasses to be held at Swansea University. The series of 5 classes will be on Saturdays in the Spring Term 2023 from 9:40 am to 12 noon on 4 & 11 February, 4, 11 & 18 March.
There will be about 120 places available in total. All the places will be allocated on the basis of this one invitation and each school is guaranteed TWO places. Each school can nominate up to five pupils you would like to attend. The demand for places may be greater than the number available although I will try to offer a place to all pupils who are nominated. If you nominate more than two pupils please put them in priority order so that places may be offered without contacting you.
On receipt of your nomination form, you will receive a sheet of information about the classes and a parental consent form; please duplicate these as necessary and distribute them to interested children in the right age band, i.e. Year 9 in 2022/23. Please emphasise to your pupils that, whilst we aim to establish an enjoyable working atmosphere, the pupils who will derive the greatest benefit are those who are most attentive and hard working.
Please contact Hayley Owen at hao9@aber.ac.uk to request a nomination form.
Please return the nomination form and parental consent forms from your school no later than Thursday 12 January 2023 (contact details are on the nomination form).
Nomination forms may be emailed in advance if preferred. Parental consent forms can be returned either by post to Hayley Owen, FMSP Wales, Room MP2:48 Physical Sciences Building, Aberystwyth University, Penglais, Aberystwyth, SY23 3BT, or signed, scanned and emailed to Hayley at hao9@aber.ac.uk. All mathematics teachers are welcome to attend any or all of the masterclasses. If you have any queries, please email fmspwales@swansea.ac.uk or Hayley Owen hao9@aber.ac.uk.
Yours sincerely
Sofya Lyakhova
FMSP Wales Coordinator