More information
The Further Mathematics Support Programme Wales is pleased to hold our first Christmas study day at the Abacws Building, Cardiff University, for year 12 students from schools in Wales. 
The study day will consist of workshops on both AS-Maths and AS-Further Maths topics, depending on what course the students are currently undertaking.
There will also be a range of enrichment activities. Plus a few Christmas surprises!
There will be no cost for the day for state funded schools.
Year 12 students do not need to be accompanied by a teacher, but more information, including parental consent forms and a register, will be sent you register for this conference.
This year we have just 100 places which will be allocated on a first-come, first-served basis, so early booking is advised.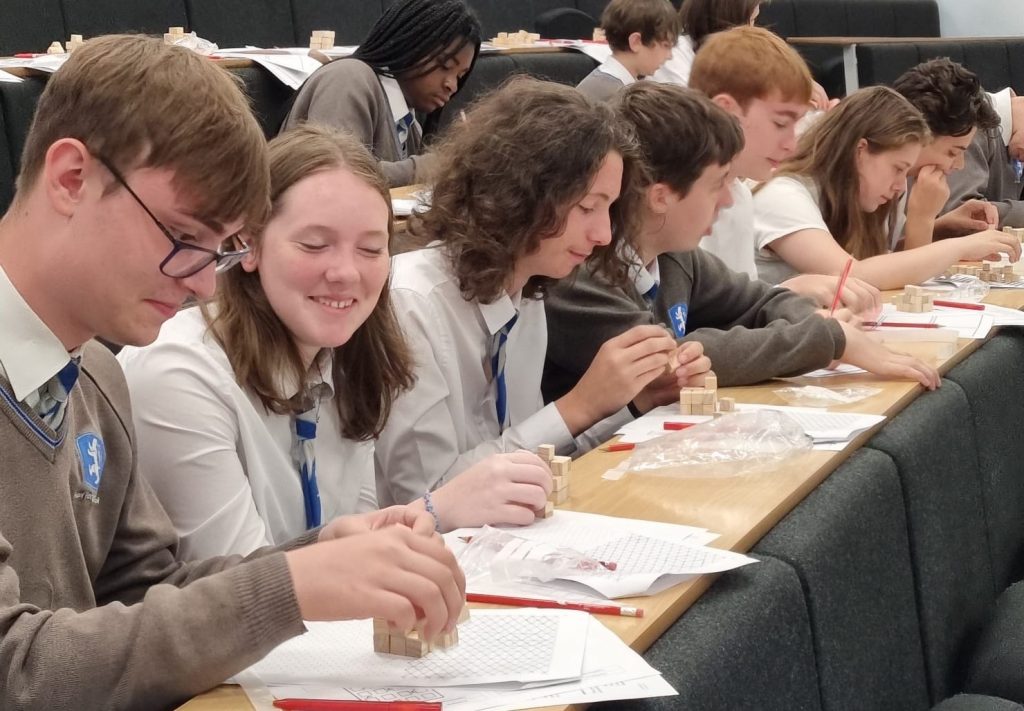 If you have any topics you would like covered on the study day, please let us know.
An acknowledgement will be sent on receipt of the information below. Deadline: 12th December 2022
Hoffem fynychu'r gynhadledd ym Mhrifysgol Cardiff / We wish to attend the study day at Cardiff University:
| | |
| --- | --- |
| Enw'r ysgol/coleg Name of school/college | |
| Cyswllt / Contact | |
| Ebost / Email | |
| Nifer y Staff No. Staff | |
| Nifer y Myfyrwyr No. students | |