Events for teachers…
Events teachers can share with students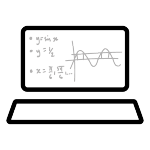 Preparing for MAT
-
What A series of five online sessions to prepare for the MAT paper Who For current year 12 pupils (2021/2022) who are aiming to sit the MAT test in November 2022. When 4 & 11 July, 19 September, 3 & 17 October How On-line on Teams To book e.w.clode@bangor.ac.uk FMSP Wales will be running a… Read More »

Preparing for MAT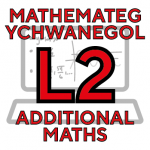 Additional Maths Summer Revision
-
What Two online sessions to help with the final revision push for the Level 2 Additional Maths exam. There will be both an English and Welsh version of the session running at the same time. Who Any year 10 or year 11s sitting L2 Add Maths When Session 1: Sat 11th June – 10:00 to 12:00 Session… Read More »

Additional Maths Summer Revision
Year 11! What's next?
-
Maths because you can! What A half day workshop session, building your love & curiosity for mathematics. We will explore some rich mathematical problems that develop on the great mathematical skills you have acquired so far. Giving you a place to explore the beauty and fun of mathematics just because you can for the first… Read More »

Year 11! What's next?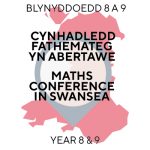 Swansea Conference: Year 8 & 9
-
Maths is Fun! What Maths Conference in Swansea Who Able students in year 8 and 9 When 29 June 2022 9:30-14:00 To book fmspwales@swansea.ac.uk More information Dear teacher The Further Mathematics Support Programme Wales is pleased to announce a one-day conference at Swansea University, Singleton Park for able Mathematics students from schools in Wales. You… Read More »

Swansea Conference: Year 8 & 9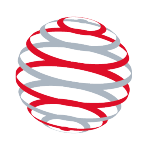 Celebrating World Maths Day 2022
-
Join us to celebrate World Maths Day with Prof John Tucker and Dr Colin Wright23rd March, online, Zoom webinar 18:00-19:40 18:00 – 18:40 – Who was Robert Recorde, and what did he do? Professor John Tucker 18:40 – 19:20 – Maths in a Twist, Dr Colin Wright. 19:20 – 19:40 – Q&A hosted by FMSPW Suitable for anyone… Read More »

Celebrating World Maths Day 2022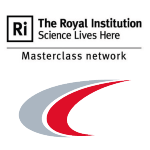 FMSPW and Ri Primary Maths Masterclasses
-
What Ri will deliver three series of online maths masterclasses.  Who Primary year 5 and year 6 When Series 1 will run 1:15pm-2:45pm on Tuesday afternoons: 29th March; 5th April;26th April; 3rd May:10th May   Series 2 will run 9:30am – 11:00am on Thursday mornings: 31st March; 7th April;28th April; 5th May;12th May.  Series 3… Read More »

FMSPW and Ri Primary Maths Masterclasses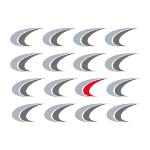 Easter GCSE Maths Revision Session
-
What Revision session for Higher and Intermediate GCSE Maths papers Who GCSE Higher and Intermediate Maths students When April 11th 2022 – Bangor University April 12th 2022 – Glyndŵr University April 12th 2022 – Swansea University April 13th 2022 – Cardiff University 09:15 – 13:45 To book Swansea and Cardiff sessions -10 students from your school (for each… Read More »

Easter GCSE Maths Revision Session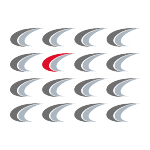 Revision Sessions
-
REMINDER – don't let your students miss out! 10:00 – 12:00 – Saturdays Dates Modules 05-Mar FM 1 12-Mar FM 4 20-Mar (Sunday) FM 2 26-Mar FM 3 02-Apr FM 1 09-Apr FM 4 30-Apr FM 5 30-Apr FM 6 There is still time this week to register your students for our upcoming revision sessions.… Read More »

Revision Sessions
Mathematics Master Classes 2022
-
Who are the organisers? The classes are being organised by the Further Maths Support Programme Wales in partnership with the Royal Institution of Great Britain (www.rigb.org) and Swansea University (www.swan.ac.uk). Where will the classes be held? They will be held live online using Microsoft Teams. Participants will be able to post answers or questions in… Read More »

Mathematics Master Classes 2022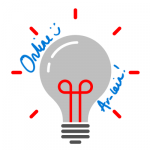 Careers in Maths Talks
-
Now available online Students at school naturally ask "Why study maths?". These talks give a good answer, showcasing many varied, interesting and well-rewarded careers that use maths:if you want to mitigate climate change, improve the NHS, design racing cars, create computer-animated films, find better ways of producing steel, … etc. then maths is essential. The… Read More »

Careers in Maths Talks
Resources, courses and events that support and develop rich mathematical growth
KS3 Enrichment
KS4 Enrichment
KS5 Enrichment